When we hear the term Digital Transformation it can be daunting and confronting. Yet another new term that can make us feel inadequate or that we are in some way falling behind. Digital Transformation is really a term that describes operational transformation. Moving your business processes from manual or behind the scene processes to technology enabled processes for both staff and the customer. It's actually all about how you operate your hospitality operations.
In almost 100% of the hotel operations globally no single place exists for a staff member or guest to visualize the breadth of product a hotel or resort has to offer.
I've had the good fortune to be deeply involved in several significant shifts in technology that changed the way of doing business in the hospitality industry. Fidelio, revenue management technology, enterprise customer relationship management and reservations systems for hotel companies, booking engine's, ERP, mobile workforces, service management platforms and campus Wi-Fi and cloud to highlight a few.
These tools brought about significant shifts in hospitality operations capability. Early adopters benefited, accepting challenges in the process. The early bird in the hospitality industry catches a very long worm.
The experience taught me the approach that could yield long term success was enterprise technology. Achieving this outcome was a challenge. Single vendor product selection where competitors were allowing multiple. Pitched battles amongst management teams and owners to stay true to a strategy of information consolidation across the business and increasing interoperability through broad based technology applications.
Unified selling – The hotel shopping basket
Despite the advances in technology the piece that continues to elude the hospitality industry is a single or unified selling platform. A platform allowing inventory and pricing for all products and services to exist in an homogenous environment.
To expand, a tool that supports consolidation of room, meeting space, food and beverage space, sporting operations, lifestyle, recreation and wellness. Services such as transportation, business centers, workspace, kiosks and any other item offered in the hotel operations. The capability extends to items such as specialty food products, wines, beauty products, retail and other consumables. Even third-party products & experiences.
Everything.
The fundamental of distribution; the further a product can be exposed, or in the case of the hospitality industry, inventory, the greater opportunity for consumption of that inventory. If hospitality understands anything it is this principle.
Today's hospitality industry is built on this practice with sale of room product becoming a major digital business for operators and third parties supporting the ecosystem. Yet major parts of the hospitality product are metaphorically sitting on the shelf through a lack of ability to adopt these same principles across the business.
In almost 100% of the hotel operations globally no single place exists for a staff member or guest to visualize the breadth of product a hotel or resort has to offer. Products and services are siloed into departments, business units, P&L's and levels of technical enablement. In many cases inventory is not digitalized. To compound matters the selling process or sales talent in operational center's is not unified and is questionable whether the team running a part of the operation possess sales ability at all.
Reviewing hotel operations, the digitization of room inventory is well established. Scientific processes are applied to maximization of yield within the local operation, at brand level and further into the distribution network at differing levels of technical capability, based largely on software vendor selection. The smallest hotel operations have achieved a level of electronic distribution of their room products. Even with this level of digitalization that same inventory is not exposed to other operational departments at the local level.
Real life Digital Transformation delivery experience for Hospitality.
Examining what is normally the second largest revenue stream, digitalization of meeting space lags well behind room product. The sales process is convoluted with multiple barriers of entry for the customer. Inventory is housed in a secular department and only this department can offer the product to a customer. Even then it may be isolated to a specific individual from a market perspective. Where some have presented meeting space for electronic consumption, often it is tied to the same difficult process of executing the sale.
Most hotels of a reasonable standard have a level of Food and Beverage product. Less have consolidated spaces on a digital platform internally and less still have exposed this inventory to the customer. Determined by operational hours the enquiring customer may need to wait to discuss specifics or organize larger bookings as the reservation diary is passed between the outlet and an administration function. 'Inventory' may be sitting with reception staff or the hotel operator.
Although not applicable to all hotel models, lifestyle, recreation, wellness and activity inventory play a major role in revenue streams and capital investment. The digitalization of this operation is not unlike the circumstances of Food and Beverage. A resort offering a wellness experience alongside a golf course will have multiple technology solutions, which will be limited to individual departments. Sans technology, the Reservation diary. Perhaps the hotel operator is holding these diaries as well after hours?
The list is not exhaustive as there are many other products and services. The, 'Do you want fries with that?' model is operationally beyond the hospitality industry and hotel & resort companys.
Pricing & Revenue
Pricing is also vertically oriented and follows the level of technical sophistication by department. The science of revenue management is well established for rooms. Less so for other aspects of the operation. Revenue management professionals are taking active steps toward a horizontal view of the business, although the technical smarts and information consolidation seriously inhibit efforts to truly evaluate the customer.
The, 'Do you want fries with that?' model is operationally beyond the hospitality industry and hotel & resort companys.
Packages and add on items are the current tool to increase the cross selling of other products and services. However, these are not linked to real time inventory and do not allow tracking of demand and consumption in the manner of a guest room. As a result, options are generally limited and price setting or price optimization across a basket of products and services is not efficient. Packages and add on items also add the complication of coordination across departments and systems.
Many of us have worked in the environment described above. Some of us still are.
The customer experience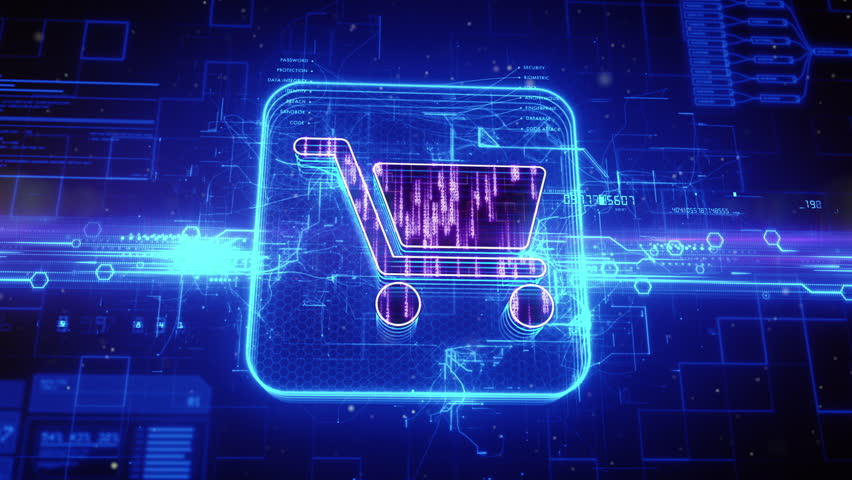 Appreciating that consolidation of inventory to internal staff is difficult if not impossible, it becomes a greater challenge for the customer. In this environment how does a willing customer actively consume the scope of hotel product in a timely and customer-oriented manner?
Reservations takes a room reservation. Perhaps it's bundled into a package because there is no mechanism to sell other products more effectively. Alternatively, having made the room reservation the guest is transferred to the spa for that booking process, and asked for their customer information again. Perhaps Golf or Tennis is involved; tuition or lessons; children's entertainment. A special dinner reservation for a family event. Dependent upon complexity it may require a specific department contact the customer. Transportation requirements. Back to reservations or to the Bell Captain. What about a boardroom for a meeting? The sales representative is in a meeting. I will have them get back in touch with you, Sir / Madam.
Throughout this process each department has re-gathered the customer information and a level of detail is now housed in multiple manual or technology-based systems.
Alternatively, an ambitious room reservation department will coordinate on behalf of the guest. Subject to the merry-go-round of internal departments, systems, communications, time lapse and ultimately mistakes or necessity to reconfirm or follow up with the guest. Hopefully the customer does not require changes!
…we have convinced ourselves that the selling process is 'different' for each product or service. Therefore, we need to 'keep it separated'. But is this true?
Nothing about the process is customer oriented and as an effective sales process it is fundamentally flawed. Prone to error and frustration. Digitally the process is not far removed for those operators exposing more than room inventory to the customer.
Everyone is a salesperson. We've all heard this term. Although the role of the salesperson does not necessarily a good salesperson make. Our expectation is that all customer facing personnel will possess sales ability. It's unrealistic and impractical when the time pressures of hotel operations delivery are placed upon job roles.
Compounding operational realities, we have convinced ourselves that the selling process is 'different' for each product or service. Therefore, we need to 'keep it separated'. But is this true? When we examine the range of products and services generally provided in hospitality there is more in common than not.
Dates, Space, Price, Booker. Whether a guestroom, meeting space, table, transport, golf lesson, tee time, or therapy the requirements are common. Sometimes there is a modifier, time or a skill set. However, in a technical age this information is easily presented, or not essential at the time of the initial booking. Is it necessary to assign the therapist or determine the catering menu at the time of booking? Or can this be an operational logistics matter or a follow up item from an initial reservation?
Operational Transformation
There is an opportunity to rethink the structure of the sales process in our industry. Rather than the incohesive division of inventory across an organization, a specialized sales force focused on the real time conversion of across business inventory. It has the potential to increase advanced sales and expose inventory that is currently left until as late in the sales cycle as the onsite arrival of the guest to convert.
Underlying the sales function, a hotel opeations function that is focused on guest experience across the product and services available to the guest. Such a team can concentrate on the fulfilment and logistics of the experience as well as incremental revenue offers during the guest stay.
An across business rate and pricing tool linked to inventory would support revenue managers standardization of pricing structures. Multiple price points across products provide greater flexibility in rate setting and balancing of profit margins across the business. Direct links to real time inventory and consumption facilitate active tracking of demand and reduce complexity ensuring immediate consumption and visibility throughout the operation. Properties in markets with non-room product demand can also lead with other products such as recreation and dining.
Such an approach achieves multiple objectives. Firstly, ensuring that all products and services are represented in the sales process. Secondly, is a customer-oriented approach designed to expose the full possibilities of a personalized experience on offer and convert opportunity at the first point of contact.
Digital Transformation
The technology experience needs to follow the same model. While it may not be possible to consolidate the data and functionality today, it is possible to consolidate the hotel operations tools and people to deliver as cohesive an experience as possible, while working with technology demarcations.
Taking the next technical step, the customer facing tools must have the objective of providing a comprehensive product and service offering to the customer.
Consider retail industry experiences. During an in-person sales experience or on an electronic platform we can shop for a basket of products locally or globally. If the staff are not able to locate a specific product in store, from their terminal they can look across the store, city or country to find the item and complete the sale. Websites show inventory of any product at specific locations.
While hospitality is languishing with tools that are not able to combine products and services the industry outside hotel operations is making major transitions to assemble information into a cohesive booking experience.
Significant energy is being applied in the tour and activities space to consolidate products above property. Food and Beverage offerings have almost been outsourced to OpenTable and the like for those organizations that moved to an electronic distribution tool.
The Google's, Expedia's and other third-party operators are making major investment and acquisitions to consolidate more travel product inventory. Rooms, transport, dining, activities and lifestyle options will be consolidated to provide an across stay booking experience.
Why is this important? It is the single major barrier to more effective consumption of industry products and services. Without a cohesive sales enablement platform revenue growth beyond the guestroom will continue to be a challenge.
With the lack of technology deployed into the electronic distribution environment beyond the guest room, it is highly probable that other hotel product and service will not see the light of day. In the meantime, competing local businesses with narrow product sets will move their offerings into an electronic age at the expense of the hotel operator.
Why is this important? It is the single major barrier to more effective consumption of industry products and services. Without a cohesive sales enablement platform revenue growth beyond the guestroom will continue to be a challenge.
As the industry highlights the 'customer experience' it follows that tools and processes need to be aligned to deliver the experience from the beginning of the sales cycle to the post stay experience.
While operators and brands compete for market share and apply effort to own the customer the stumbling block will be an inability to match the booking experience. Ultimately the customer will be forced back to the marketplace in search of the products they desire, eroding marketing efforts and increasing booking cost.
Operational topics like capture rate, minor operating departments revenues and product mix will be challenged without unified selling tools to increase sales of ancillary revenues. Product build and capital investment may be impacted despite customer demands for more sophisticated hospitality experiences.
In an increasingly sophisticated competitive marketplace hospitality must step forward technically to compete with this challenge. Steps have been made to combat room bookings. The next step is to look across the operation and assemble the products leveraging the process of digital transformation.
Get 'it' all together. The early bird will continue to catch a very long worm.
TRAVHOTECH has a depth of experience bringing CRM, CRS, Ecommerce, Revenue, ERP and comprehensive hotel sales and operations platforms to hotels and hotel corporations. The business model described in this article is a reality that we have delivered into operational hospitality. If you would like to learn more about using digital transformation to drive operational transformation TRAVHOTECH can help. You can contact us at info@travhotech.com.
Excerpts of this article were first published in HospitalityNET's Hotel Yearbook 2019: Getting it all together: The major challenge for Hospitality.
The next generation technology consultant for the modern hospitality & travel world.